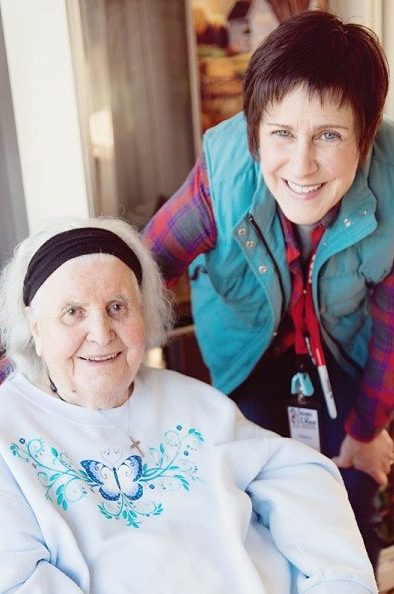 Our mission
Store to Door supports independent living for Portland area seniors and people with disabilities by providing an affordable, personal, volunteer-based grocery shopping and delivery service.
Our vision
We envision the Portland area to be a community where all seniors and people with disabilities are nourished, included, and can age with dignity in the setting of their own choice.

Our story
Store to Door was founded in 1989 when a handful of people living in low-income senior housing, unable to shop on their own, requested assistance from the community. Over the years we have grown to reach hundreds of clients with our weekly service. Today, 100% of our clients are homebound, 93% live alone, 80% are considered low-income and 80% are women.
In 2019, our grocery delivery and friendly visitation service served 719 clients with the support of 1,467 volunteers, and we anticipate an even greater year in 2020!
Nourishment. Connection. Dignity.