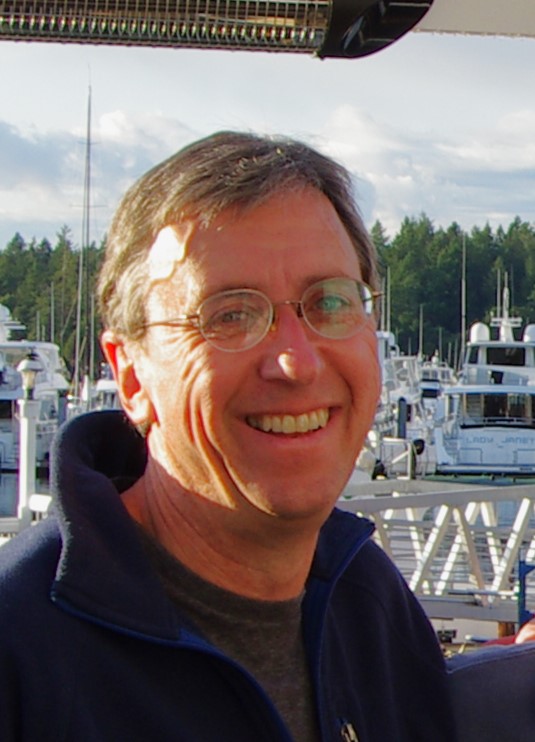 This month, we caught up with Richard Black, Store to Door Belt Loader and record-breaking guitarist! Since connecting with Store to Door in 2022 through his wife Tammy, Richard has given nearly 160 hours of volunteer time!
Q: How did you first get involved with Store to Door?
A: My wife, Tammy Carpenter, had been volunteering with Store to Dppr for a couple of years or so.  Most of my volunteer gigs dried up during COVID, and she said you are always looking for volunteers, so I thought I'd give it a try.  Shopping has never been something I've particularly enjoyed, but there always seemed to be a need for belt-loading.  That works pretty well for me.
Q: What keeps you busy when you are not volunteering with Store to Door?
A: I spend a lot of time doing woodworking.  I also play soccer 3-4 times a week, and enjoy playing my guitar and mandolin.  I also bake quite a bit, particularly rustic breads.  We  love to travel and do a lot of hiking as well.
Q: What is something that your fellow volunteers would be surprised to know about you?
A: I was once in the Guinness Book of World Records as part of the world's largest guitar ensemble – me and 519 other guitarists, that is.  We gathered at Pioneer Courthouse Square and played "This Land Is Your Land" non-stop for 1 hour in order to qualify.  I'm not sure I've played that song since.
Q: What would you tell someone who is thinking of volunteering with Store to Door?
A: It's a pretty easy and straightforward job.  What better than helping to get food to the tables of those in need! Also, the staff and other volunteers are simply a wonderful group to work with.